AssureLink® – Belle Mobile Unit

Meet Belle. Mobile for those who are "On the Go".
The Belle 4G LTE emergency alert pendant expands your horizons and enables you to live independently by offering you help at the press of a button, anywhere in the US where there is Verizon 4G LTE coverage.
The Belle mobile personal emergency response system (mPERS) connects users to an AssureLink® emergency care center 24/7, and users speak with specialists via powerful built-in two-way voice technology. Our specialists can summon neighbors, loved ones or emergency services as needed.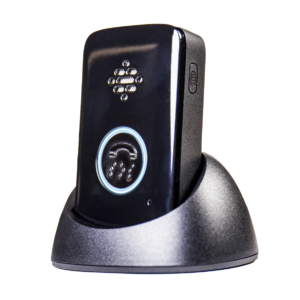 AssureLink® – MXD In-Home Unit 
Cellular OR Landline
24 hour monitoring service to access needed help through 2-way voice communication.
Automatic battery back-up in the event of power failure.
The AssureLink® pendant/wristband is fully waterproof.
The equipment performs a weekly "silent self test" to ensure that the system is working properly.
Medicaid reimbursable in most states for HCBS eligible participants