AssureLink®, LLC is a locally owned and operated business whose primary goal is to assist the elderly or individuals with unique medical needs live as independently as possible, by offering medical alarms that will summon needed help at the "push of a button". These alert buttons are available as an In-Home device for those who spend the majority of their time at home or around their house, or as a mobile cellular device for those who get out and about. The mobile unit will work anywhere there is adequate cellular service. Both devices are Medicaid-reimbursable for eligible participants.
We started AssureLink®, LLC because we care about individuals who may be faced with losing their independence because they are elderly, or perhaps have a disability, or are recuperating from a medical condition. We want our valued customers to know that "With AssureLink® You Are Never Alone".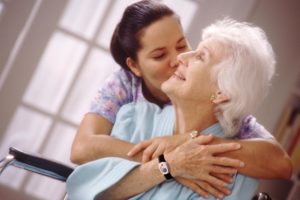 AssureLink® may be for you:
If you are concerned about your health and safety, or the health and safety of a loved one.
If you are limited in mobility and may need emergency assistance.
If you live in a sparsely populated area, where emergency assistance is not readily available.
If you are in the process of recuperating from a medical condition.
If you live alone or in an area where your health or safety may be at risk.
Click on the links below to see what some of our clients have to say about AssureLink®: